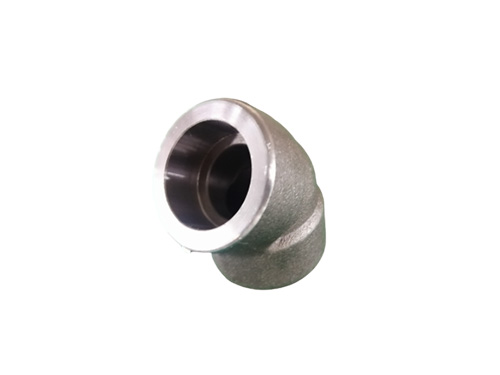 The 45 degree socket elbow is a kind of high-pressure elbow pipe connecting fittings,which is mainly made of round steel or steel ingot,and then processed by lathe.It is a kind of forged socket pipe fittings.
Common manufacturing materials
45 degree socket elbow commonly used raw materials are generally divided into carbon steel,stainless steel,alloy steel,etc.
The common grades of carbon steel are Q235,20×10,A105,etc;
The common grades of stainless steel are 304,304L,316,316L,321,00Cr17Ni14Mo2,etc;
The common grades of alloy materials are 15CrMo,1Cr5Mo,16Mn,12Cr1MoV,F11,F22,10CrMo910,etc
Other materials:copper alloy,nickel alloy,etc.