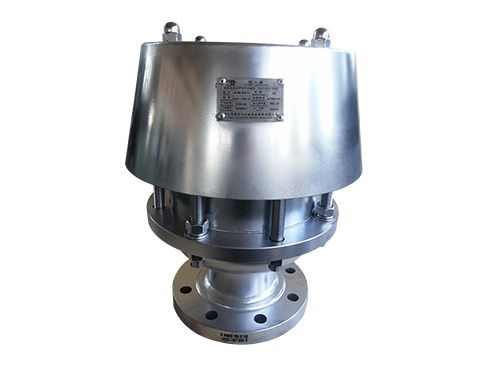 The stainless steel anti deflagration flame arrester at the end of the pipe is to prevent the external flame from entering the equipment and pipeline containing flammable and explosive gas or preventing the flame from spreading between the equipment and pipes. The flame arrester is designed and manufactured according to the principle of extinguishing due to heat loss when the flame passes through the narrow pores of the thermal conductor. It is used to prevent the flame spread of flammable gas and liquid and prevent the explosion caused by tempering.
The flame retardant layer in this kind of flame arrester is usually made of stainless steel strip or copper nickel alloy material. The size of the ripple is determined by the nature of the gas and the flame stopping speed. This product is widely used in oil storage tank, is to prevent accidental fire invasion into the tank, to prevent accidents, is the ideal product of storage tank.
Main purpose: it is usually used in tanks or pipelines for transporting or discharging flammable gas. Such as torch, heating and combustion system, petroleum gas recovery system or other flammable gas system. It has the advantages of compact structure, strong fire resistance performance and easy cleaning.