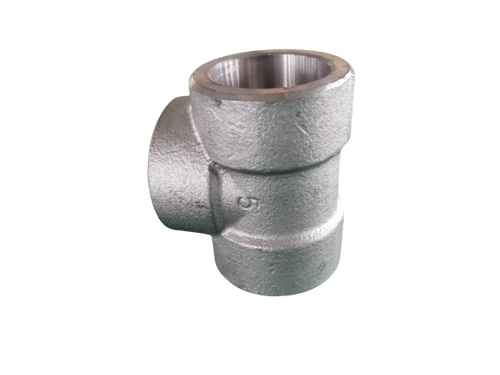 Socket tee is a kind of high-pressure tee pipe connecting fittings, which is mainly formed by round steel or ingot die forging blank, and then processed by lathe.
According to the form, it is divided into equal diameter socket tee and variable diameter socket tee
According to the common standards, the specifications of socket tee are dn6, daodn8, DN 10, DN 15, DN 20, DN25, DN32, Dn40, DN50, DN65, DN80, and DN 100. The commonly used order specification is DN 15-dn50. If there is beyond the scope of the specification, we can communicate with customers about the design and processing of drawings. The common raw materials of socket pipe fittings are generally divided into carbon steel, stainless steel, alloy steel, etc.