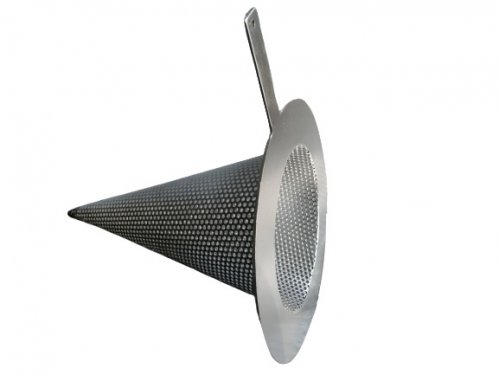 Conical filter is also known as conical filter, as the name implies, its shape is a vertebral body, belonging to the pipeline coarse filtration series. Its form is simple, removing impurities in the medium in the pipeline is the normal operation and operation of the equipment, to achieve a stable process, so that the normal production of the equipment.
The principle is that after the fluid enters the filter cartridge, the impurities are blocked, and the clean fluid flows out of the outlet. When cleaning is needed, only the conical filter cartridge needs to be removed and loaded after cleaning.
Cone filter features:
It is mainly used for installation between two flanges of pipeline before pipeline start-up. The equipment is simple, convenient and widely used.
Application scope of cone filter
1. Weak corrosive substances in petrochemical production process.
2. Corrosive materials in chemical production.
3. Low temperature materials in refrigeration.
4. Materials with hygienic requirements in light industrial food and pharmaceutical production.