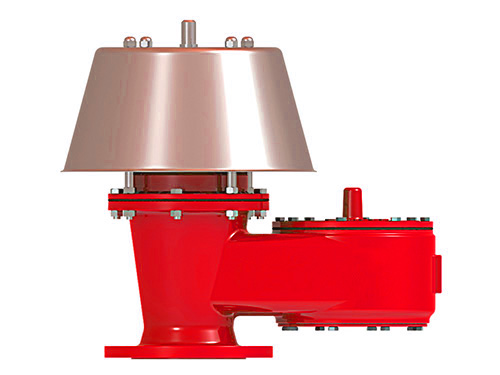 Tube end breathing valve is a part of high performance breathing valve series.
The characteristics of the pipe end breathing valve are that it exceeds the standard valve performance on the market, mainly including:
Double guide (top and bottom) spool for smoother valve stroke, less chatter and valve wear.
Polyphenylene sulfide (PPS), a composite thermoplastic material used in the manufacture of valve seats and valve cores, has chemical resistance, resistance to liquid and vapor adhesion, temperature (- 45 ℃ - 260 ℃) and adhesion due to freezing of valve seat.
The spool and seat assembly can be replaced on site without any tools or complicated procedures, and without sending out for remanufacturing or replacing the whole valve (which can be maintained by internal maintenance personnel).