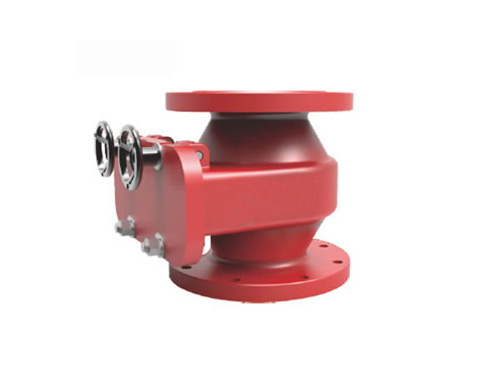 The drawer type explosion-proof flame arrester is installed in the middle of the pipeline system to prevent the spread of flame. Installing flame arrester near the potential fire source can achieve the effect of isolating flame and explosion. This type of flame arrester is specially designed for easy maintenance and installation. It can not only be installed between two pipes horizontally or vertically, but also connected with the breathing valve on the tank top.
Drawer type explosion-proof flame arrester is used to prevent the flame spread of flammable gas and flammable liquid vapor. The device is generally installed in the pipeline conveying combustible gas or on the ventilated tank to prevent the propagation of flame (deflagration or detonation) passing through, which is composed of fire retardant core, flame arrester shell and accessories.
Drawer type explosion-proof flame arrester is also commonly used in the pipeline conveying flammable gas. If the flammable gas is ignited, the gas flame will spread to the whole pipe network. In order to prevent the occurrence of this danger, flame arresters should also be used. Flame arrestor can also be used in the pipeline with open flame equipment to prevent flashback accident. But it can't prevent open burning of flammable gases and liquids.