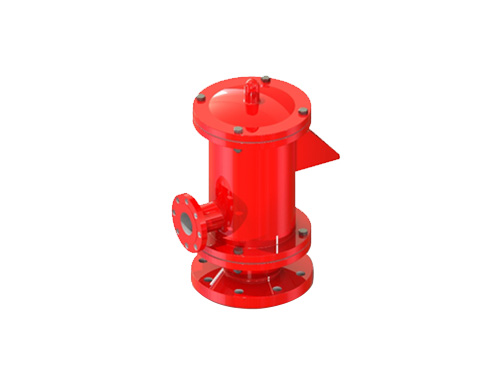 The breathing valve is an energy-saving product to maintain the pressure balance of the storage tank and reduce the medium volatilization.The breathing valve makes full use of the pressure bearing capacity of the storage tank to reduce the medium discharge.Its principle is to control the positive exhaust pressure and negative suction pressure of the storage tank by using the weight of the positive and negative pressure valve disc.When the medium is drawn out from the tank,the pressure of the upper gas space in the tank will drop and the negative pressure of the breathing valve will be reached The external atmosphere will open the negative pressure valve disc of the top opening breathing valve,so that the external gas enters the tank,so that the pressure in the tank will not continue to drop,and the air pressure inside and outside the tank can be balanced to protect the storage tank device.
Installation of breathing valve
1.It is very important to remove the package and read the product instructions.
2.When lifting the breathing valve,proper lifting tools should be selected to avoid damaging the protective cap of the valve disc.
3.Check the coaxiality and perpendicularity of the pipe flange on the tank or water tank,which is very important for the normal use of the pressure vacuum relief valve(breathing valve).
4.Check the water line surface of the pipe flange on the tank or water tank.It is clean,free of scratches,corrosion,tool marks,and flat.
5.Remove the flange end protection cover and other packaging materials.
6.Check the gasket;make the material suitable for the application.
7.Use bolt circle to center washer.