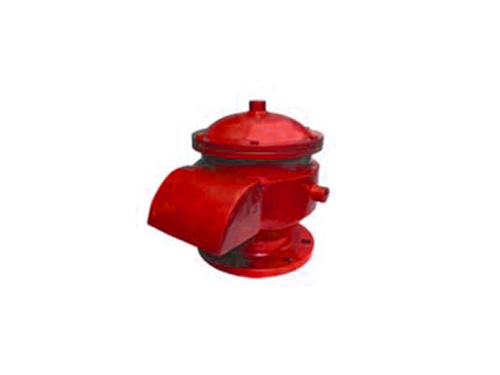 Working principle of jacketed heat preservation and fire-retardant breathing valve: the product is a ventilation device fixed on the top of the tank, so as to keep the pressure in the tank in a normal state, prevent the tank from being damaged by overpressure or ultra vacuum, and reduce the loss of liquid volatilization in the tank. When storing chemicals, due to the temperature of some chemical media, the tank body and breathing valve should be kept warm. In particular, because the breathing valve is directly connected with the atmosphere, it can be cooled quickly. If the thermal insulation measures are not proper, crystallization or polymerization will occur at the mouth of the breathing valve, and the tank body will be sucked or cracked (similar accidents have occurred for many times in China), especially for the storage of medium such as p-xylene, propionic acid and polyvinyl chloride. It is suitable for the storage of various petroleum, chemical, pharmaceutical, energy, liquid or gas materials.
Operating pressure and parameters of jacketed heat insulation fire-retardant breathing valve:
A:-295Pa(-30mmH2O)~+355Pa(+36mmH2O)
B:-295Pa(-30mmH2O)~+980Pa(+100mmH2O)
C:-295Pa(-30mmH2O)~+1750Pa(+180mmH2O)
D: Customer requirements: - 295pa (- 30mmh2o) ~ + 98000pa (+ 10000mmh2o).
Grade: BS 5501: IIA, IIB, IIC.
Shell material: carbon steel, aluminum alloy, stainless steel
Valve disc, seat material: aluminum alloy, stainless steel, etc.
Seal material: PTFE, etc.