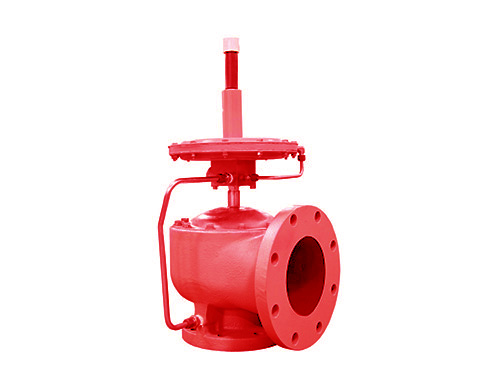 The pilot type breathing valve is composed of a large-diameter diaphragm, which keeps a compression force of several times of the lifting force before the calling plate is opened. The pilot valve makes the control pressure accurate and can also adjust the opening and closing pressure difference.
Characteristics of pilot operated breathing valve
It is not affected by back pressure and the set pressure is stable. Moreover, when the set point valve disc is fully opened, there will be no leakage and throttling when the pressure reaches 90% of the opening pressure; the soft sealing structure is adopted, the sealing diaphragm is made of rubber, and the valve material can be selected according to the user's requirements or working environment; the suction valve part of the series of pilot operated breathing valves adopts gravity design, which is simple in structure and easy to maintain.
The pilot operated breathing valve provides overpressure protection and reduces evaporation and exhaust volume, thereby reducing product loss and the cost of treating emissions. Pilot operated breathing valve is a part of high-performance breathing valve products. Its quality and performance have exceeded the market standard valve performance. It is widely used in acid and ammonia solution tanks. High performance sealing valve disc and valve seat and valve core made of composite material PPS are used.