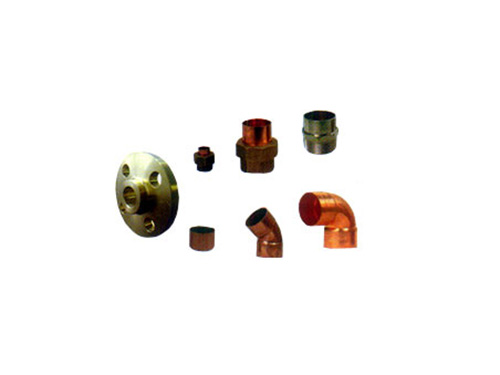 Copper pipe and fittings are used to connect the copper pipe. According to the function, it can be divided into refrigeration pipe assembly and water heating pipe assembly.

Several common welding methods of copper pipe and pipe fittings
1. The red copper Du electrode shall be selected for the craft electric arc welding, and the copper 107 core shall be the red copper. When the thickness of the weldment is greater than 4 mm, preheating is necessary before welding, and the preheating temperature is usually in the range of 400 ~ 500 ℃. When welding with copper 107 electrode, the power supply should be DC reverse connection. Short arc should be used in welding, and welding rod should not be swayed laterally.
2. Gas welding of red copper is the most commonly used butt joint of red copper. The welding methods of red copper (commonly known as industrial pure copper) include gas welding, technical carbon arc welding, technical arc welding and technical argon arc welding. Lap joint and T-joint should be selected as few as possible. Gas welding can choose two kinds of welding wire, one is rich in deoxidizing elements, such as wire 201202, and the other is the common copper wire and base metal cutting, using gas flux 301 as flux. Neutral flame should be selected when welding red copper.