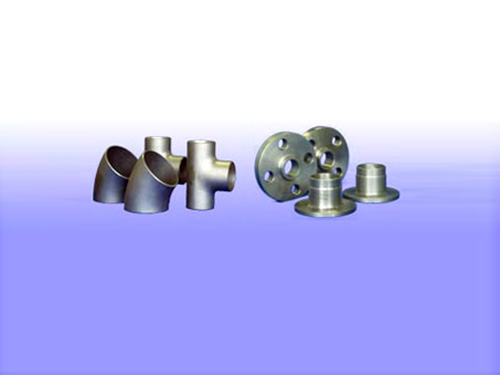 Copper nickel alloy pipes and fittings have the following characteristics:
Copper nickel alloy pipe and fittings is a kind of corrosion-resistant alloy with large consumption, wide application and comprehensive performance. The alloy has excellent corrosion resistance in hydrofluoric acid and fluorine gas medium, as well as in hot concentrated alkali solution. At the same time, it can resist the corrosion of neutral solution, water, sea water, atmosphere and compound. An important feature of the copper nickel alloy pipe is that it does not produce stress corrosion crack and has good cutting performance.
The advantages and disadvantages of copper nickel alloy pipes and fittings pure copper and nickel can significantly improve the corrosion resistance, hardness, resistance and thermoelectricity, and reduce the temperature coefficient of resistivity. Therefore, compared with other copper alloys, white copper has excellent mechanical and physical properties, good ductility, high hardness, beautiful color and deep drawing performance. It is widely used in shipbuilding, petrochemical, electrical appliances, instruments, daily necessities, handicrafts and other fields, and is also an important electrical resistance and thermocouple alloy.