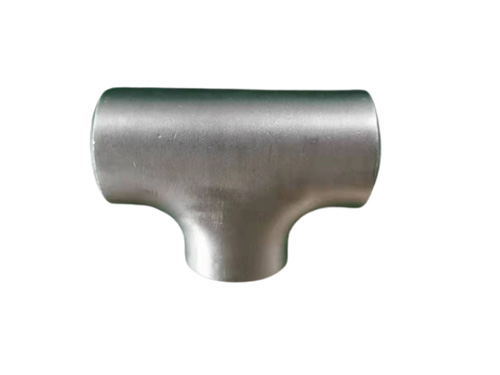 Stainless steel equal diameter tee as a pipe connection accessories, its fittings are divided into three sockets, which act on the branch flow of the pipeline, and are used to connect three stainless steel water supply pipes of the same specification. It is a common water pipe fittings used in vertical multi field water supply pipe.
Stainless steel equal diameter tee has good performance and use value, can have good characteristics in use, give full play to the important role and value, can play an important role in connection, pipe fittings are made of 304 or 316 stainless steel, using chlorinated butyl rubber or silicone rubber sealing ring, good health and environmental protection performance, long service life.
The appearance of stainless steel equal diameter tee is as bright as a mirror, and the inner wall is smooth. It can be used as a water supply pipe accessory to make water supply smooth and pressure free. It can be used to connect stainless steel water supply pipe, which is not affected by water hammer, leakage, burst, aging, good ductility and reliability.