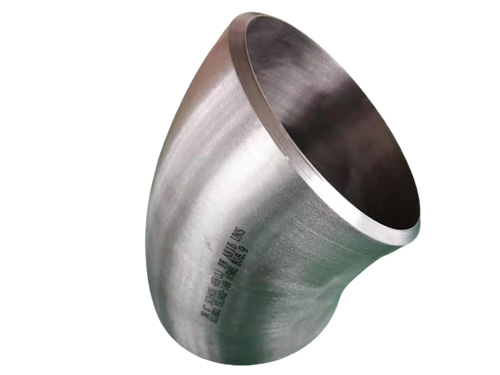 There are seven commonly used sizes of 45 degree stainless steel elbows, which are 50, 75, 110, 160, 200, 250, 315, which refer to the outer diameter of the pipe. Elbows and joints are also the standard. Elbow is a kind of pipe fitting which changes the direction of pipeline in piping system. According to the angle, there are 45 ° and 90 ° 180 ° three most commonly used, in addition, according to the needs of the project, it also includes 60 ° and other abnormal angle elbows. Elbow materials are cast iron, stainless steel, alloy steel, malleable cast iron, carbon steel, non-ferrous metals and plastics. The methods of connection with the pipe are: direct welding (common way) flange connection, hot melt connection, electric fusion connection, thread connection and socket connection, etc. According to the production process can be divided into: welding elbow, stamping elbow, push elbow, casting elbow, etc. Other names: 90 degree elbow, right angle bend, love bend, etc.
Product material: 304, 304L, 316, 316L, 317L, 321, 2205, 2507, etc
Product specification: seamless from DN 15 to dn 600 1 / 2 "~ 24"; seamless from DN 15 to dn 1200 1 / 2 "~ 48"
Application: widely used in dairy, food, beer, beverage, pharmaceutical, cosmetics and other industrial fields.