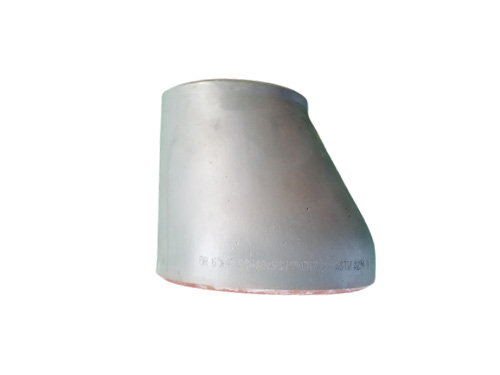 Carbon steel eccentric reducing joint is also known as reducing pipe, which is made of carbon steel, commonly known as reducer. It is one of chemical pipe fittings, which is used for connection of two different pipe diameters.
The shrinkage forming process of carbon steel eccentric reducing joint is to put the tube blank with the same diameter as the large end of the reducing joint into the forming die, and the metal moves along the die cavity and shrinks to form by pressing along the tube blank axial direction. According to the size of reducer, it can be divided into one-time pressing forming or multiple pressing forming.
The carbon steel eccentric reducing joint is used where the pipe diameter needs to be changed, so it is widely used in dairy, food, beer, beverage, pharmaceutical, cosmetics, automobile, shipbuilding and other industrial fields and civil construction fields.