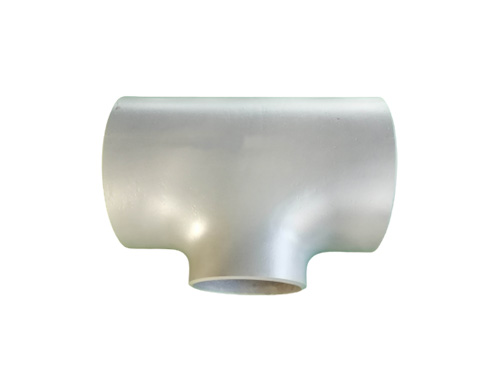 Carbon steel reducing tee is also a kind of pipe fittings, generally there are two kinds. Equal diameter tee with the same diameter at both ends and branch pipe with different diameters is called carbon steel reducing tee.
Tee is a kind of chemical pipe fitting with three openings, i.e. one inlet and two outlets; or two inlets and one outlet. It has T-shaped and Y-shaped, equal diameter nozzle and reducing nozzle, which is used for the convergence of three identical or different pipelines.
Carbon steel can be divided into 10 × 20 × A3 Q235 a 20g 20g 16Mn ASTM a234 ASTM A105 ASTM A403, etc. Seamless tee, carbon steel tee from DN 15 to DN800 generally follow the standard of GB / t12459-2005 in China.
The performance of carbon steel reducing tee depends on chromium, but the protection methods are different because chromium is one of the components of steel. This tightly adherent chromium rich oxide protects the surface from further oxidation. This kind of oxide layer is thin, through which we can see the natural luster of the surface of the carbon steel tee, so that the carbon steel tee has a surface. Moreover, if the surface layer is damaged, the exposed steel surface will react with the atmosphere to repair itself and form the oxide "passive film" again to continue to play a protective role. When the chromium content reaches 10.5%, the atmospheric corrosion resistance of equal diameter carbon steel tee joint increases significantly. The reason is that when the steel is alloyed with chromium, the type of surface oxide is changed to that similar to that formed on pure chromium metal.