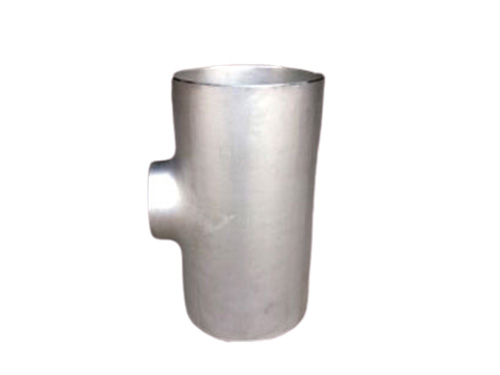 Sand control tee is a kind of pipe fitting,which is used at the branch of pipeline.It has the same diameter and diameter difference.The material is divided into carbon steel,alloy steel,stainless steel,copper and aluminum,etc.
Sand control tee has the characteristics of high pressure resistance and low steel value.It is to add a stop bar into the tee branch pipe according to the standard to prevent the pigging ball from entering the branch pipe(also known as the stop tee,pigging tee and grid tee),which can prevent the ball Sticking Accident and guide the pig to pass through the main pipe smoothly.
What should I pay attention to when I buy the tee?
1)First,determine whether the controlled medium is oil or water.
(2)Calculate the flow rate of controlled medium m3/h.
(3)The diameter of the three-way temperature regulating valve is selected according to the controlled medium and its designed flow rate.
(4)According to the valve body material(cast copper or t cast iron),connection type(f flange,G pipe thread,ZG taper pipe thread),valve structure type(Z rotary valve type,H slide valve type),temperature regulation range and installation type,the model of three-way control valve is determined.
(5)According to the different flow direction of the three valve ports,the three-way temperature regulating valve can be used for confluence or split flow control.
(6)The function of combined type three-way temperature regulating valve is to mix two kinds of fluids with different temperatures into the third temperature between the former two through the valve.This valve has two inlets(B is high temperature inlet,C is low temperature inlet)and one outlet(a).The temperature sensing element is installed at the outlet(a).
The function of the split type three-way temperature regulating valve is to divide a kind of fluid into two paths according to the proportion after passing through the valve.When the valve closes one outlet,it opens the other outlet.This valve has one inlet(a)and two outlets(B is bypass return port,C is shunt cooling port).
(7)The three-way temperature regulating valve can replace a two-way valve and a three-way connecting pipe.